About Graduate Engineering Courses
Technology encompasses an enormous body of data and tools that ease the utilization of economic resources as how to supply goods and services efficiently and innovative. As technology becomes the catalyst for Engineering students to line up between their career goal and industry technical staff requirements so expectation from engineering skills are shifting, leading many organizations to re imagine the role of technology and rethink traditional educational structures related to Engineering.
Over the past decade, there have been major technological innovations affecting education system, governments, workplaces and our daily lives. It became quite evident that a large percentage of Indian students were not armed with the knowledge they need to pursue career in engineering or other related opportunities.
So to make simple, lets overlook on the difference between

Bachelor of Engineering (B.E)

and

Bachelor of Technology (B.Tech).

Its seems to be amazing that both B.E & B.Tech are related fields and have almost similar education learning context but still their is a difference between the two courses.
B.E. stands for Bachelor of Engineering is an academic degree achieved for undergraduate studies in one of the Engineering Sciences. It is a 4 year degree program powered by many universities. B.E. is equivalent to B.Tech program.
B.Tech stands for Bachelor of technology. It is an undergraduate engineering degree awarded in many countries including India. The bachelor degree in technology is offered in various streams is awarded to the students who undergo these courses in relevant subjects. This degree program is similar to B.E. Program and has 4 years of course span.
Major Similarity and Difference between B.E. & B.Tech
Both B.E. and B.Tech program are of 4 years duration with 8 semesters. In B.E students have to study all subjects in their first year focusing on engineering concepts and basics where as in B.Tech students have insights based on their specialization they have opted for.
Both the courses require both Physics and Chemistry amount their higher school subjects.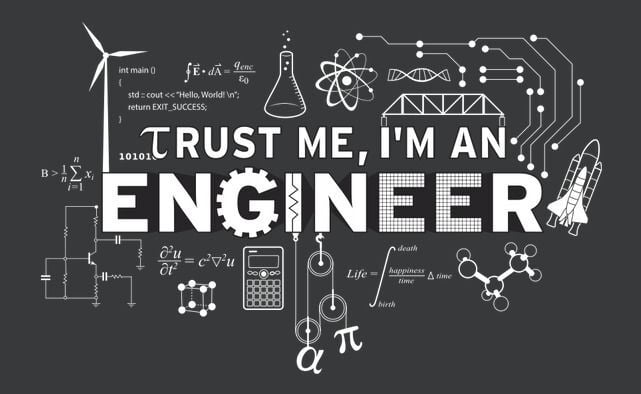 In B.E the study focus is on basic theoretical knowledge in designing innovative technical based gadgets to solve problems. Where are B.Tech is practical & skill based study.
B.E is based on learning technology with theoretical based concepts to develop brain power to induce innovation. B.Tech on the other hand is industrial based training involving both brain and physical skill over machinery to create innovative solutions.
As B.E is knowledge oriented course based on basics of engineering so the course is not frequently updated where as in B.Tech new technologies enter into the curriculum opening wider dimentions of knowledge.
Practical Internships & Industrial Visits
Though both the courses open internship options for students but in B.Tech practical internship training os compulsory.
Colleges offering this degree
For B.E. Program some popular colleges are Netaji Subhas University of Technology (NSIT), Birla Institute of Technology & Science BITS-Pilani etc. For B.Tech we have Indian Institute of Technology(IIT), National Institutes of Technology NITs, Delhi University DTU, ITS Engineering College etc.
Both degrees have equal scope and opportunities in India and abroad. However, in some countries like B. Tech. Degree may not be eligible for some jobs under skilled occupation list where as B.E. Degree is applicable.
Job prospects of both the degrees are similar. Though if your planning to do masters then both the degree's are equivalent