Rockwell Automation Center of Excellence provides a comprehensive educational environment to students by offering training. It develops the basic virtual modules for facilitating the development of PLC-software. It increases knowledge and awareness levels about the role of Automation also make students aware of the importance of PLC/ SCADA automation training in industry for their placements as well.
• ITS- Rockwell Automation Centre of Excellence is set up a lab to produce highly skilled technical manpower in the field of Industrial Automation.

• Hands on training and development of projects on real-life problems.

• State of the art training at par with Rockwell Automation Standard.

• Automation oriented industrial visit, workshop and live industrial project handling.

• Placement in World leading Automation companies.

• Get prepared for Industry 4.0

Rockwell automation training includes PLC and SCADA modules along with Motion Control, Vibration & redundancy control and Variable frequency drives (VFD). The field aims at improving development of industrial and research-oriented projects.

Module I: Basics of PLC & SCADA

(40 hours)

·

Automation & Control System
·

Basic concepts of Relay, Switches and Digital Circuits
·

PLC- Concepts and applications

Ladder Diagram and Boolean Logic Basics
·

Human Machine Interface

Module II: Motion Control (30 hours)

Velocity Control
·

Servo Control

Module III:

Vibration & Redundancy Control (30 hours)

· Redundancy Control

·

Vibration Control
·

Safety Control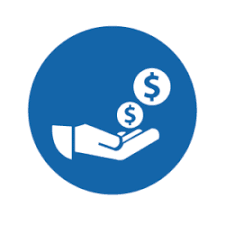 Program Benefits
I.T.S-Rockwell Automation Centre of Excellence is set up to produce highly skilled technical manpower in the field of Industrial Automation.

Hands on training and development of projects on real-life problems.

State of the art training at par with Rockwell Automation Standard.

Automation oriented industrial visit, workshop and live industrial project handling.

Placement in World leading Automation companies.

Get prepared for Industry 4.0
Infrastructure Facilities
Students will be able to get job opportunities in the following automation domain:
·

State-of-the-art training centre for effective learning
·

Licensed based Rockwell Automation PLC & SCADA Software (Studio 5000, RS linx, Factory TalkView)
·

Allen Bradley Compact Logix PLC
·

Allen Bradley-Panel View Plus 600
·

Induction Motor, Power Flex 4M
·

Servo Motor, SafetyPLC etc
Engineering students
Engineering professional looking for better prospective
Research scholar
Engineering professional looking for international certification